DIVE INTO THE WORLD OF WAIT HORSES AND
DISCOVER THE FOURTH DIMENSION OF RIDING WITH US.
» HORSES FOR SALE
HORSES FOR SALE
Horses walk, trot and canter. Many believe that. Our horses can do more. We breed and train horses of various gaited breeds. You can find our horses for sale here. If you are interested in one of our horses for sale, we look forward to hearing from you. We will be happy to answer your questions and then make an appointment for a first "date" to get to know your new dream horse. Depending on the level of training of the horse for sale (and your riding skills), you can try riding and clarify any open questions. If you have found your dream horse with us, we will of course be happy to support you with advice and action after the purchase. If you can't find your dream horse here yet, you can also pre-order foals from matings between our stallions and mares. or have your own mare covered by our stallions.
» HORSES FOR SALE
VINCENT DELUXE
'Vincent Deluxe' is a 2-year-old chestnut gelding in a class of its own! He has a first-class physique and a strong gait. Vincent has a friendly and open-minded nature and is very people-oriented. The parents are very gaited horses and Vincent also shows an excellent walk and a good canter when running free. His current height at the stick is 1.52m, his final height will probably be between 1.55m and 1.60m. Vincent knows how to drive trailers, trim hoofs, tie them up, etc. He has TWHBEA papers, an equine passport, is chipped, vaccinated and regularly dewormed.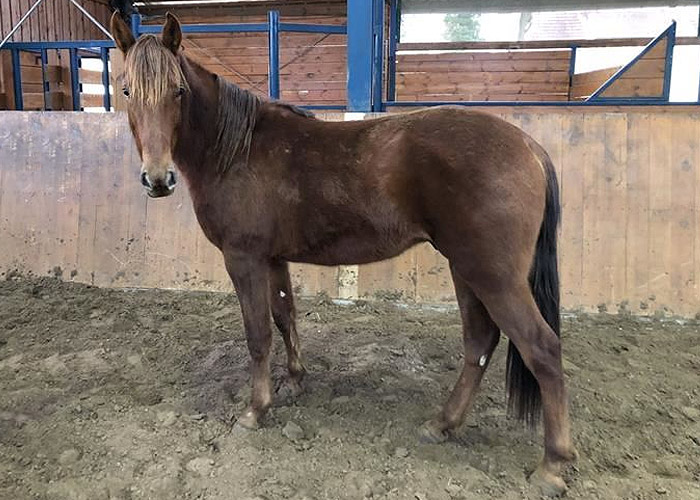 » STALLION
'YAHOO'S SOLID ROCK'
Our 'Man in Black' perfectly represents the breeding goal in terms of gait strength, conformation and character, which of course he also passes on to his offspring.

- Black without a badge
- Stick height: 1.58 m
- TWHBEA registered and DNA checked
- Stud fee: EUR 850,- LFG